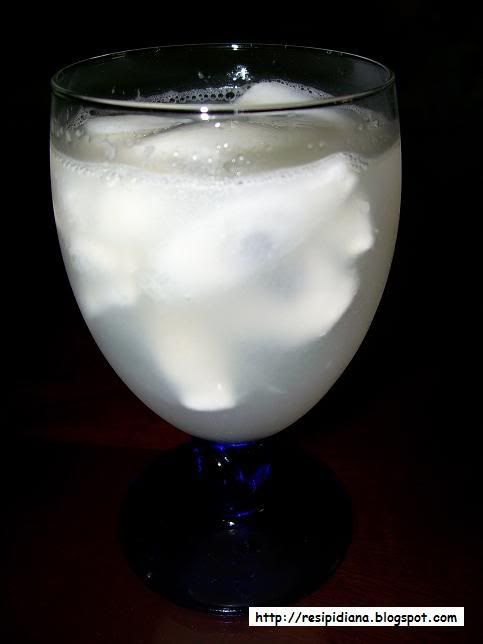 JUS DURIAN BELANDA
Bahan-bahannya
durian belanda, isinya dikeluarkan
gula
air panas
air masak
ais ketul
Cara-caranya
1. Campurkan secukup gula dengan air panas untuk dijadikan air gula.
2. Isi durian belanda dicampurkan dengan air gula dan dilenyek-lenyek dengan sudu supaya isinya serata dengan air gula.
3. Tambah air masak dan sejukkan dalam peti sejuk.
4. Setelah sejuk boleh tuang dalam gelas dan tambah ais ketul. Slurrppp hmmm segerrrrrr…
ENGLISH VERSION
SOURSOP DRINK
Ingredients
flesh of soursop
sugar
warm water
boiled water
ice cubes
Method
1. Add sugar and warm water for the sugar syrup.
2. Combine soursop flesh and sugar syrup blend with spoon
3. Combine boiled water and leave it in a fridge till its cold enough to drink.
4.Garnished with ice cubes and if you prefer to add sprites for the sizzling taste and ready served